Via The Celestial Convergence
A 7.6-magnitude aftershock has rocked the same area of northern Chile where a massive 8.2 earthquake struck on Tuesday. The earlier quake, which caused a tsunami, killed six people and forced almost one million others to evacuate.
USGS earthquake location map.
The Wednesday quake occurred just before 23:43 local time off the northern coast of Chile, 19 km (14 miles) south of Iquique, according to the US Geological Survey (USGS). The epicenter of the latest quake was located at a shallow depth of 40 km (24.9 miles).
Chile's emergency ministry has ordered a preventative evacuation along the northern Chilean coastline.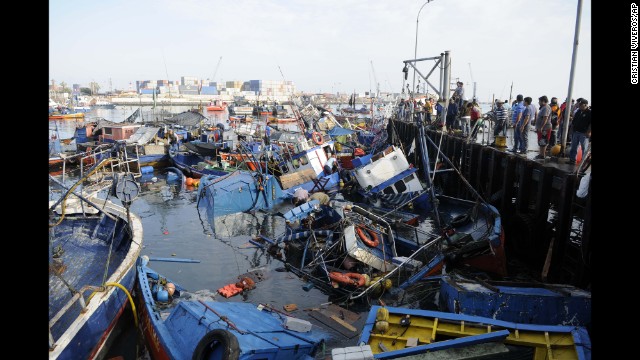 However there have been no official reports of damage or injury in Chile or Peru, according to Reuters.
A tsunami warning is now in effect for Chile and Peru following the 7.8 quake, according to the Pacific Tsunami Warning Center. "An earthquake of this size has the potential to generate a destructive tsunami that can strike coastlines in the region near the epicenter within minutes to hours," the PTWC reported.
"Based on all available data a destructive Pacific-wide tsunami is not expected," it added.
Chilean President Michelle Bachelet has been evacuated from the Arica coast, local media has reported.
Meanwhile, buoys are still in event mode surrounding the entire Pacific Ring of Fire.
In the United States, USGS earthquake monitoring operations seismic data for virtually every state in the country have looked like this (or worse) since the 8.2 Chile quake on Monday.
You can monitor activity in your state here: