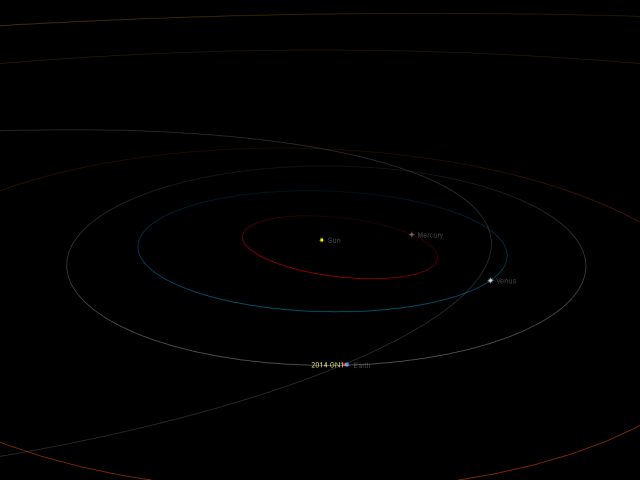 Definition/Description for SBDB Parameter/Field
Title:

condition code

7

Description:

orbit uncertainty estimate 0-9, with 0 being good, and 9 being highly uncertain
On April 6, 2014, at 10:25 UT, the 50-meters large asteroid 2014 GN1 will made a very close approach with the Earth, reaching a minimum distance of less than 930.000 km, that is 2.44 lunar distances.
Of course, this is a very safe distance, but still a very spectacular circumstance, so the Virtual Telescope Project will offer a live, online event sharing real-time images of 2014 GN1 with live commentary by our scientific staff.
The online, free session is scheduled for 6 Apr. 2014, starting at 00:00 UT.
http://www.virtualtelescope.eu/2014/04/04/near-earth-asteroid-2014-gn1-close-encounter-online-event-6-apr-2014/