via http://www.wvgazette.com/
By
Ken Ward Jr.
CHARLESTON, W.Va. -- Tomblin administration officials continued on Monday to decline to provide detailed answers why they think 1 part per million of Crude MCHM is safe for West Virginians to drink.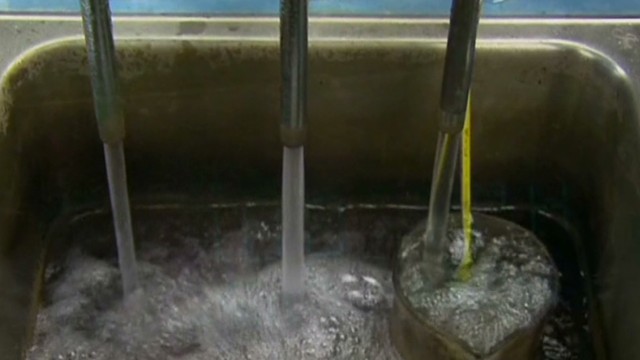 Federal agencies also refused to explain how they calculated that figure in the absence of any real regulatory guidelines or published health standards for the material, also known as 4-methylcyclohexanemethanol.
A Ph.D. chemist who works with the Environmental Defense Fund wrote on his organization's blog that West Virginia officials are trusting "shaky science" in their "rush to restore water service" to 300,000 residents in a nine-county region.
Richard Denison wrote that officials "made significant leaps in their calculation of a 'safe' exposure level -- including assumptions that deviate from generally accepted practices."
"As a result, these estimates fail to adequately account for either acute or chronic effects from ongoing exposure to water contaminated at the 1 ppm level," Denison wrote. "At a bare minimum, the public deserves to know a lot more about the calculations behind officials' insistence that a 1 ppm level in drinking water is safe."