via spaceweather.com
GIANT SUNSPOT: Sunspot AR1944, which appeared on January 1st, is one of the largest sunspots of the current solar cycle. It's so big, people are noticing it as a naked-eye blemish on the solar disk. Daisuke Tomiyasu sends this picture from Higashinada-ku, Kobe, Hyogo, Japan: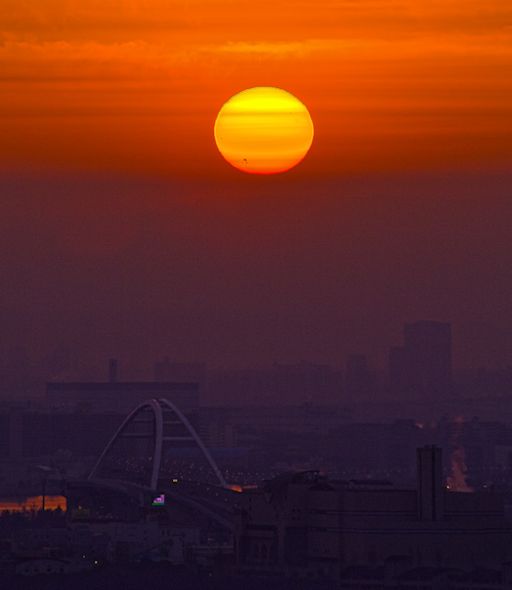 "Sunspot 1944 was visible at sunrise on January 4th," says Tomiyasu. "I combined three exposures of 1/15sec, 1/100sec, and 1/640sec to create this HDR (high dynamic range) image."
Although the sunspot has been relatively quiet and stable since it first appeared on New Year's Day, a region of this size has the potential to produce significant activity. Indeed, NOAA forecasters, who say they are keeping a close eye on this behemoth, estimate a 75% chance of
M-flares
and a 30% chance of
X-flares
on Jan. 4th. Solar flare alerts:
text
,
voice
.