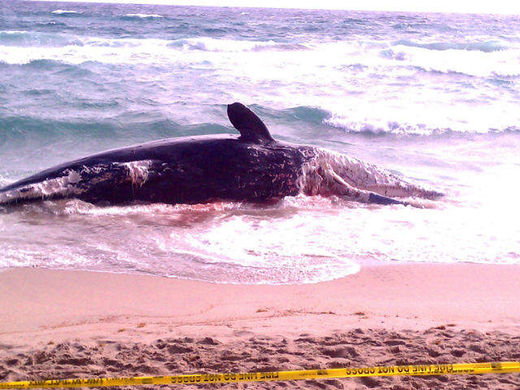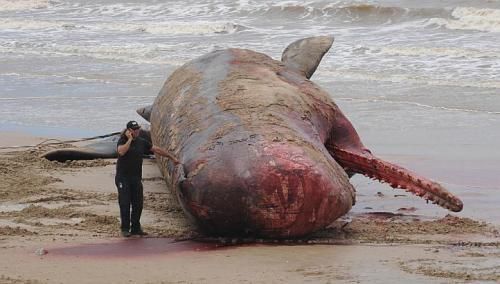 Sperm whales, usually deep sea dwellers, have been washing up on diverse beaches over the last few weeks.
Scientists are conducting tests to determine what caused the beachings though most appear to have died prior to washing ashore.
The sperm whale prefers ice-free waters at least 3,300 feet deep. When hunting squid, a whale may dive in excess of 6,500 feet--more than a mile--and can stay under for more than an hour. They occupy all the oceans across the planet and were hunted almost to extinction over the last century.
These 4 whales were found in Stanley Tasmania, Boca Raton Florida, Montevideo, Uruguay and Edinburgh, Scotland. Heartbreaking to see these majestic creatures like this :(